How to work with a TAC?
Working with a TAC is easy. TACs welcome working and collaborating with all companies and innovation stakeholders.
Tech-Access Canada facilitates connections for entrepreneurs and innovators to the TAC network. Contact us today with your innovation challenge or contact a TAC directly by browsing through the TAC Directory. Each TAC profile features contact information to facilitate connections, and information about research expertise and equipment to help you gauge which TAC is the best fit for your business.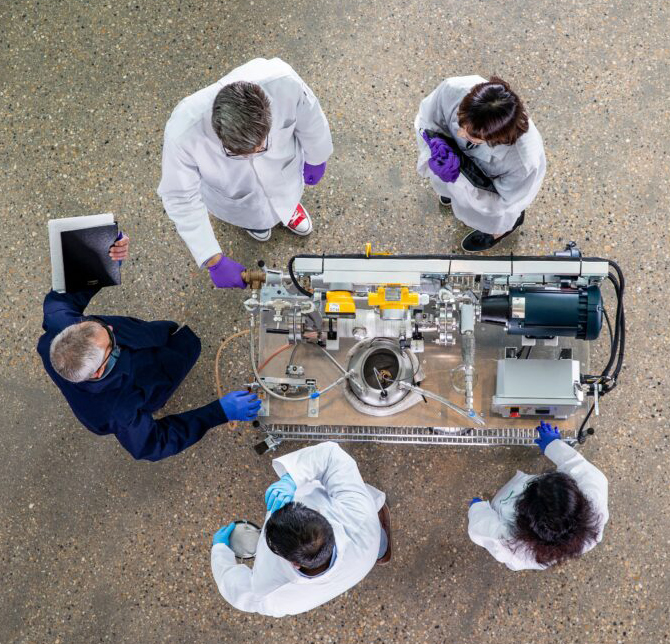 How does the process work?
After making first contact with a member of a TAC team to discuss a technical challenge or R&D project, the TAC will scope a feasible project plan, develop a statement of work, identify potential sources of funding and deliver a completed project.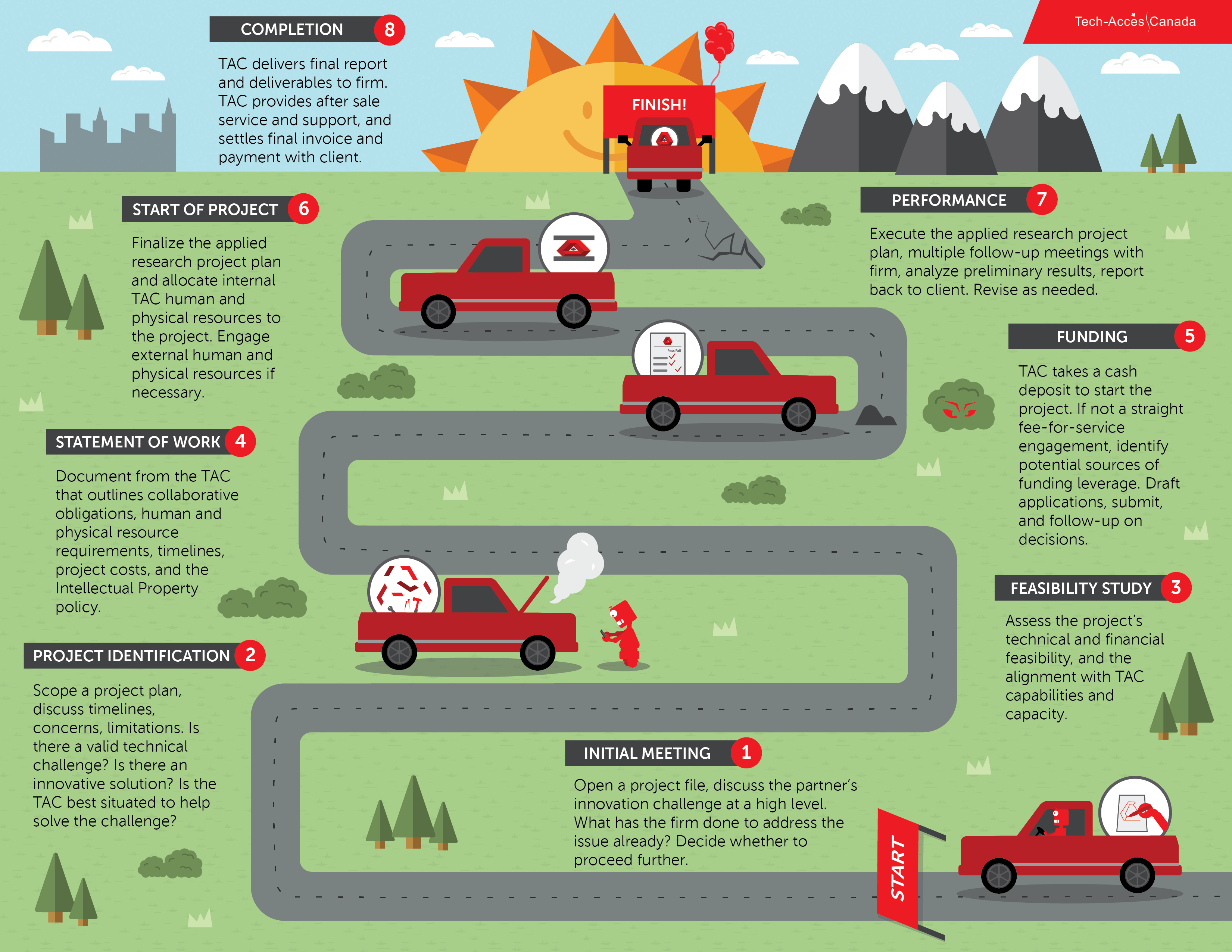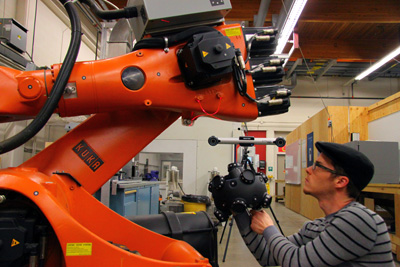 TACs avoid undue competition with the private sector
The TAC model was designed to de-risk novel research and innovation activity for small firms working toward commercialization. The TACs avoid undertaking any routine work that is already provided adequately by private industry and strive to avoid unintended competition with colleagues in the private sector.
If you feel that a TAC is offering services that are contrary to this philosophy, please speak to the TAC or their affiliated college directly to attempt to resolve the issue. If that approach is not satisfactory, please contact Tech-Access Canada to discuss the matter further.
Get in touch with a TAC today!