Connect with Tech-Access Canada to make your innovation dreams come true.
Leading the future.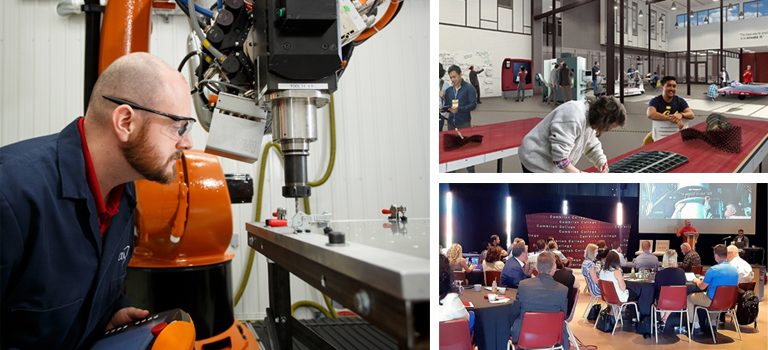 Our team is waiting to help commercialize your brilliant idea. Tap into the power of the TAC network to de-risk and accelerate your progress in getting an innovative concept onto store shelves.
We're a great
group of people
Board of Directors
The Board of Directors and Executive Team at Tech-Access Canada are committed to excellence in governance, transparency and ethics, and strive to continuously improve the governance structure and processes of the organization. The Board is composed of TAC leaders who were elected by the network membership and they are responsible for setting and adjusting the organizational objectives of Tech-Access Canada.
Nathalie Méthot
Chair of the Board, Tech-Access Canada
Director, Office of Research and Innovation
La Cité, Ottawa, ON
Peter Laffin
Vice-Chair of the Board, Tech-Access Canada
Lead – Safety, Space, and Equipment
Northern Alberta Institute of Technology (NAIT), Edmonton, AB
Lyndon Ashton
Secretary of the Board, Tech-Access Canada
Associate Director, Canadian Food & Wine Institute (CFWI) Innovation Centre and Walker Advanced Manufacturing Innovation Centre
Niagara College, Niagara on the Lake, ON

Chloé Bois
Treasurer of the Board, Tech-Access Canada
General Manager, and NSERC Industrial Research Chair for Colleges in Functional Printing, Printability and Graphic Communications Institute (ICI)
Ahuntsic College, Montreal, QC
Melanie Ross
Research Manager Green Building Technologies,
Applied Research and Innovation Services
Southern Alberta Institute of Technology (SAIT), Calgary, AB
David Dexter
‎Director, Screen Industries Research and Training Centre (SIRT)
Sheridan College, Toronto, ON
David Courtemanche
Chief Executive Officer,
MERINOV, Gaspé, Quebecz
Richard Gale
Director, Camosun Innovates
Camosun College, Victoria, BC 
Daniel Laplante
Director of the CCNB-INNOV network
CCNB, Bathurst, NB
Jean-Philippe Jacques
Director, INNOFIBRE
Centre d'innovation des produits cellulosiques
Cégep de Trois-Rivières, Trois-Rivières, Québec